Selling For More Martha Gomez Houston TX Homes
Martha Gomez Selling Your Home In Houston Texas
Houston was voted the # 11 as one of the top places to live in USA. NOW is the best time to sell. With low interest rates, plenty of jobs and affordable living, this is the right time to SELL your home in Houston, TX. So take the first step and get your HOME VALUE FREE INSTANTLY.
Martha's 101 Point Marketing Plan for Homes in Houston
Our 101 Point Marketing Plan for homes in the Houston, TX area sells more homes, for more money, in less time. Inventory is down and demand is up. Martha Gomez says NOW is the time to sell your home in Houston, TX. Ask Martha why.
Martha Gomez can help you position your home to sell for more. Less inventory means you can sell your home for top dollar. To sell in less time, request our 101 Point Marketing Plan today. Just click on Contact Us or call Martha Gomez at 281-989-9590.
Martha Gomez Just SOLD Another Home in Houston, TX in less than 10 days!
Your home could be next! NOW is the time to sell your home for more. We have buyers wanting to buy homes in Houston, TX area RIGHT NOW, qualified buyers that are ready!
High demand and low inventory means homes sell for MORE right now! If you are even thinking about selling, NOW is the time to take advantage of this Seller's market before it comes to an end.
What differentiate Martha Gomez from the rest?
Martha's goal is to sell your property for the most money possible. She is known in the real estate industry for her innovative application to technologies. She goes far an above. She includes the Luxe Listings in such sites as the Wall Street Journal, The New York Times and other prime, premium sites.
Why Sellers Choose to Hire Martha Gomez
Communication
Martha has a multi-faceted communication program with her clients. She sends weekly and monthly updates that shows activity, feedback, market changes, etc.
5 Star promise
It is Martha's intention to take care of her clients in a way that makes them feel special as when they interact with those with companies like Apple Nordstrom or the Ritz Carlton.
Highly Skilled Sales Force
Martha Gomez has a long history in real estate, no only as a licensed Realtor, but from years of experience working with buyers and sellers, staging and remodeling properties.
Market Preparation
Feedback buyers give of homes that don't sell, is that they couldn't envision themselves living in it given the current owner's choice of furnishings and any clutter or imperfections.
International Real Estate Brokerage
According to the Houston Association of Realtors, about 45% of buyers come from out of town. It is very important to have and international presence to promote the listings to other parts of the country and the world. International and luxury are more than just a name. We have about 17,000 agents in over 900 offices in 63 countries helping to sell our listings.
Martha Gomez Core Values
Under Promise and Over Deliver
Exemplary Communication
Driving Innovation & Change
Exemplifying Vibrant Leadership & Follower-ship
Delivering 5-Star Customer Service
Enjoying the Journey
Win-Win Transactions
LUXURY IS AN EXPERIENCE NOT A PRICE POINT
Just SOLD in Spring, TX - Houston TX Real Estate
When you have clients that listen to your advice, the results show. We sold this house the first weekend above asking price. Who you work with matters.
Martha guided us through every aspect of prepping, showing and closing on the sale of our home in Spring, TX. The service she provided far exceeded our expectations. Her market expertise, poise and attention to detail made all the difference with selling the home in a short amount of time without any setbacks. Martha is a true real estate professional we truly appreciate and highly recommend for anyone looking to buy or sell real estate property. Robert and Sarah
SOLD in Cypress - Houston TX Real Estate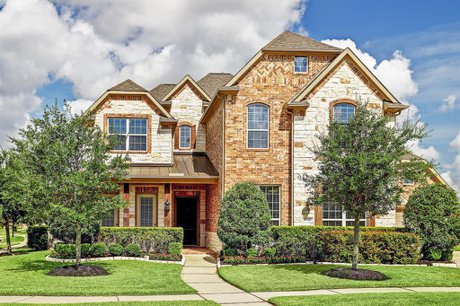 This beautiful home sold in less than 90 days.
SOLD in Sugar Land - Houston Tx Real Estate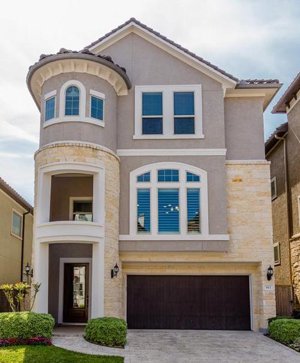 These happy buyers were relocating from Virginia and needed to find a home fast. With the help of Martha Gomez they were able to find the perfect home.
SOLD in Jersey Village - Houston, TX Real Estate
These sellers wanted to sell their home to work on some great projects they had in mind.. After having it in the market with another agent that could not sell their home, they hired Martha Gomez, she had the job done and SOLD their home. They now moved on and are in their way to accomplish their goals.
SOLD by Martha Gomez in 13 Days - Houston, TX Real Estate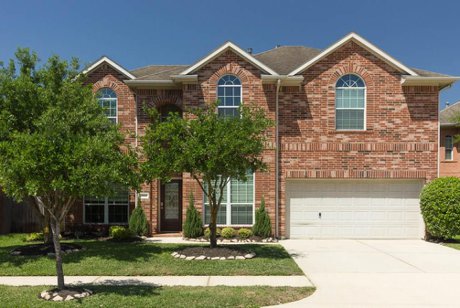 "

I can't say enough about Martha! She was a great support during a difficult decision to sell my family home and she helped me get motivated and keep going. The house sold quickly due to Martha's knowledge of the area and market trends. The price was right. Her recommendations for getting the house ready to put on the market were spot on and when I had doubts she gave me valuable information to help me understand the process. She really knows her business!" - Kellie
SOLD by Martha Gomez in 9 Days - Houston, TX Real Estate
These sellers wanted to move quickly. Martha Gomez helped the sellers completely stage their home. It worked! The Houston TX sellers sold the home for above asking price in only 9 days! The new buyers were thrilled to own this beautiful home.
"Martha did an excellent job representing us in selling our house. We were fortunate enough to sell it in 8 days and for over list price. Martha's pictures and presentation of the house were excellent, and I know it compelled several of the customers to come by and take a look in person. I would definitely recommend her to be your Realtor" - The Hagerman's